The

coronavirus

 outbreak has done something peculiar- it has put something as simple as health and hygiene at the forefront of our minds. It's peculiar because we should know and maintain hygiene anyway, coronavirus or not. 

Novak Djokovic

did his part by sharing some tips for everyone to do just that.
Novak Djokovic is a health and fitness freak if there ever was one. Apart from his awe-inspiring tennis on the courts, the Serb is famous for his vegan diet. It is not often you see a top athlete stick to a plant-based diet and not touch meat. However, Novak has certainly proven the effectiveness of it.
And now, in times of the serious pandemic across the globe, Djokovic shared some health and hygiene tips so that everyone may stay safe from COVID-19.
Novak Djokovic shares a few tips
Novak finally left the USA yesterday as he headed back to Europe. He talked to Telegraf after that to share his wisdom with us.
Drink as many green shakes, made from leafy vegetables like parsley, spinach, kale, etc., as you possibly can. This creates an alkaline base in your body which disables the pathogens and viruses from thriving.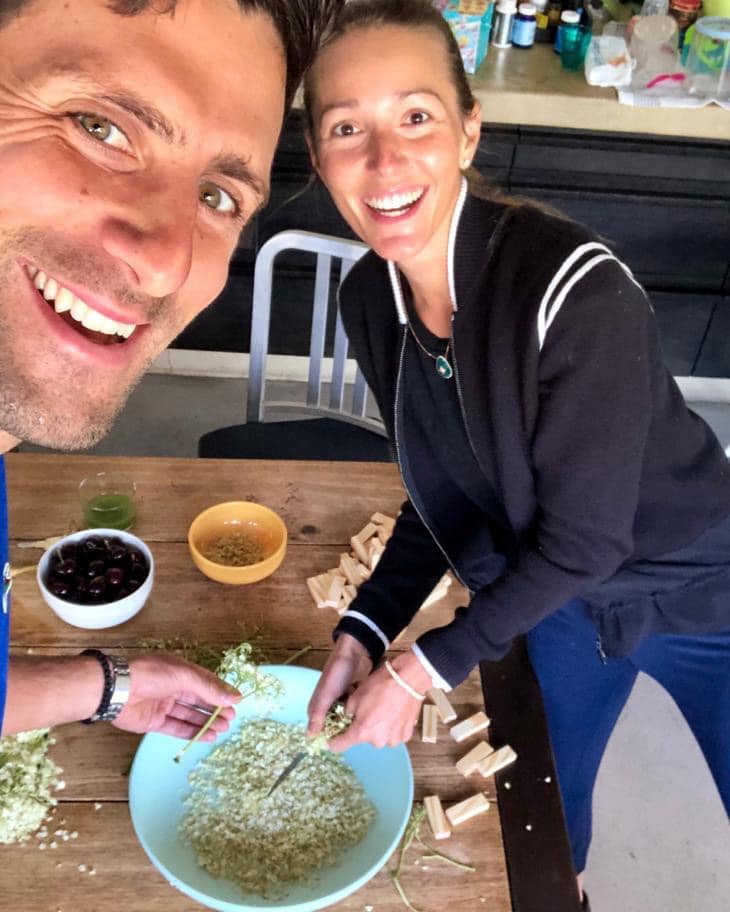 Increase your daily intake of zinc and Vitamin C. You can increase your daily dose of 5 to 7 grams of Vitamin C to 10 grams. As for zinc, try and get your hands on liquid zinc, which is the best form to intake. If not, any other form will do.
Drink a concoction of warm lemon water with sea salt every morning, on an empty stomach. Repeat several times a day. It is recommended that you drink the solution on as empty a stomach as you possibly can. You may also add ginger and mint leaves to the drink if you wish.
In a teaspoon of honey and cinnamon, add a small portion of garlic cloves and consume.
Different types of teas and fresh herbs are always good for your body. Drink hibiscus or Rtanj tea.
Colloidal silver water can be very useful in shoring up your immunity. (Note that this is alternative medicine. Use at your discretion)
Make a habit of doing breathing exercises on a daily basis. It helps you to maintain your mental harmony and also helps to improve your digestion and metabolism.
Original Source: https://www.essentiallysports.com/